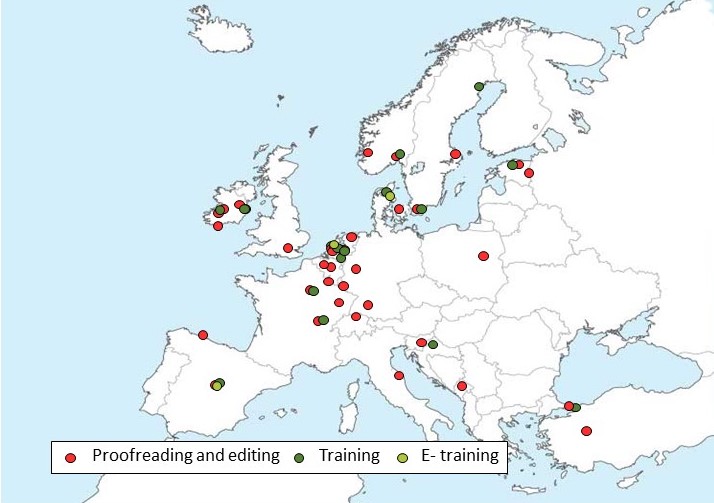 We had the pleasure of working with Alie when preparing a proposal to the Marie Skłodowska-Curie Actions COFUND programme led by Lero, Science Foundation Ireland's Research Centre for Software. Her deep knowledge of the programme is second to none, and her insights even to new parts of the application were invaluable. Her thorough reviews of early drafts combined with polishing of our final draft definitely led to a much stronger submission. She offered advice on strategic areas of the proposal, as well as on structure and process which really helped us. We were very impressed with her response times, and she was always available to answer questions by e-mail. We will definitely be working with her again!
At an institutional level, RCSI has greatly benefitted from the expertise, business intelligence, and training from Kwintessence, both in the development & implementation of our MSCA strategy as well as our broader Framework strategy.
It was a pleasure to work with Alie Kwint on my Maria Skłodowska-Curie Individual Fellowship proposal with Royal College of Surgeons in Ireland. Alie acted as an external evaluator and reviewed my proposal and my CV very thoroughly providing me with valuable suggestions which helped me to address any weak points of my application. Thanks to Alie's help, I got my MSCA IF on the first try scoring 100% in the evaluation and ending up first in the Information Science and Engineering (ENG) panel.
It turned out that Alie's advice and help was a fundamental, game-changing step into achieving a successful proposal. Not only her extensive expertise and deep knowledge on MSCA, with very specific and accurate suggestions for every single section of the proposal, but also her willingness to help and get the best out of the project, makes her a key player to boost your chances of success. And above all, Alie guided me through a learning process that goes beyond a specific action, an eye-opening experience about how to successfully write a research proposal that will certainly help me in the near future".
Alie has been great in helping our candidates improve their MSCA-IF proposals. Her perspective into the proposal writing process, and the impact and implementation sections in particular, is far beyond anything we can manage.
Alie delivered a Marie Curie proposal writing course at my institution and, being impressed by her professionalism, her thorough familiarity with this EU programme, and her quick grasp of scientific proposals, I employed her to help advise on a draft proposal. Over the course of two separate discussions, she helped me to significantly strengthen my proposal and challenged me on its weaknesses. Her help provided a key edge in my winning funding for my proposal. I would certainly recommend her and happily employ her services again.
Alie is a top class proposal writer for Marie Curie. We successfully put together a proposal that was highly ranked and funded first time around. Alie operates at a high level and can work on the programme design, as well as at impact and operational level. She really understands the pinch points and subtleties of proposal creation. She is also capable of managing all stakeholders from afar. Would 110% work with Alie again!
The help I got from Alie for my Marie Curie application was incommensurable. I can with no doubt say that her suggestions and corrections made my application successful. For many of the application sections I had a very hard time to understand what information is needed. It always felt that I was repeating myself.
But Alie patiently guided me and helped me a lot to make those parts clear, concise and complete. I totally recommend Alie.
I  will do my utmost to make our collaboration successful. If, however, you should feel that the work delivered is not in line with the work described in the signed quotation, you have access to a complaints procedure.